Flexible Electronics is a technology that offers huge growth potential. New processing methods provide the promise to realise light, thin, flexible and portable electronics on a large scale. The technology is new, what implies that players often work on one specific aspect in the value chain and that the end customer must set up this value chain by himself.
Flexlines: one-stop-shop for the realisation of prototypes
To bridge that gap, Flexlines wants to develop and coordinate the individual links in the value chain - processes and infrastructure for design and production. The aim of this project is to build a state-of-the-art but stable pilot line and then set up a 'one-stop-shop' for the realisation of Flexible Electronics prototypes.

Prototypes that meet the needs of the local industry in the border region will be realised for validation and as showcases.
The project brings together leading partners: TNO (with inputs from Holst Centre / Brightlands Materials Center), imec (research groups in Leuven & Eindhoven, CMST group UGent and IC-Link), TU / e, KU Leuven and DSP Valley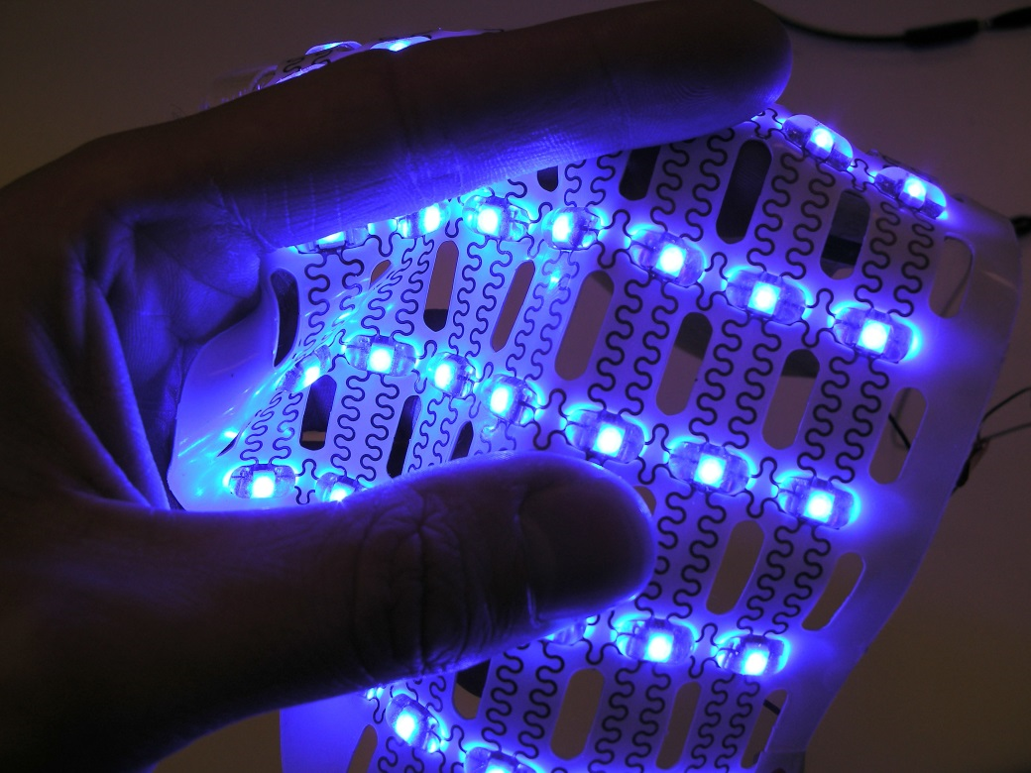 NIR Vein Detector: new demonstrator realised
This spring a new demonstrator for vein detection has been launched at Holst Centre, based on in-house technology. This is another step forward within the Flexlines project.
Read more

WEBINAR FLEXIBLE ELECTRONICS
Flexlines will be organising a webinar on October 22. We will be presenting the progression the Flexlines consortium is making in the development of the pilot line and 'one-stop-shop' for the reali...

Read more
With financial support from